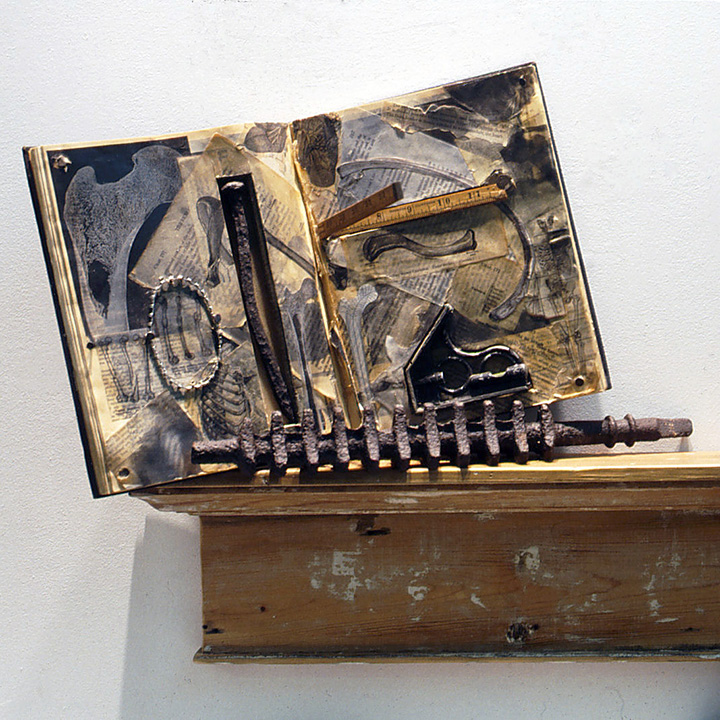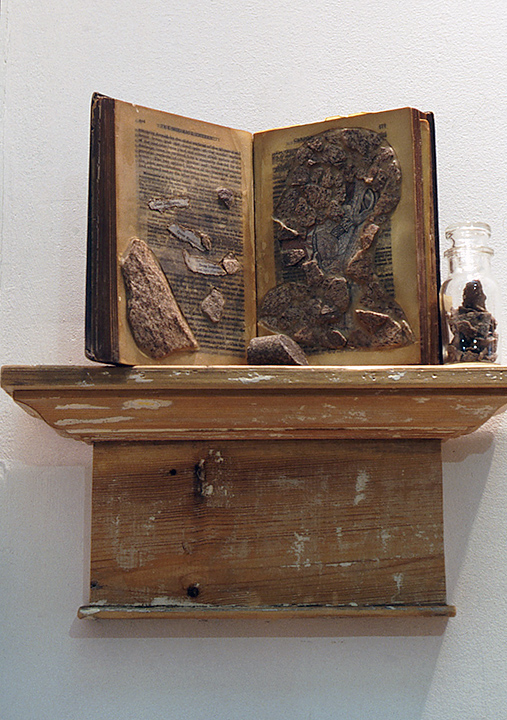 Ode to Trust
Anatomy text, beeswax, text excerpts, stones, glass bottle, core sample
Private Collection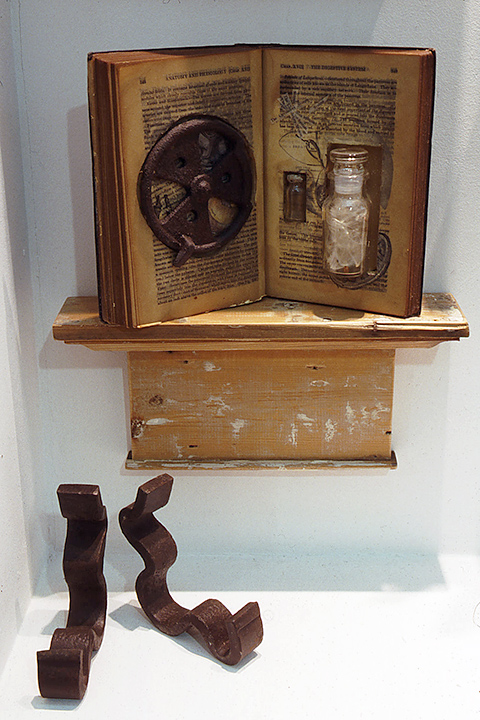 Ode to Composure
Anatomy text, beeswax, text excerpts, iron, glass bottles, milkweed
Private Collection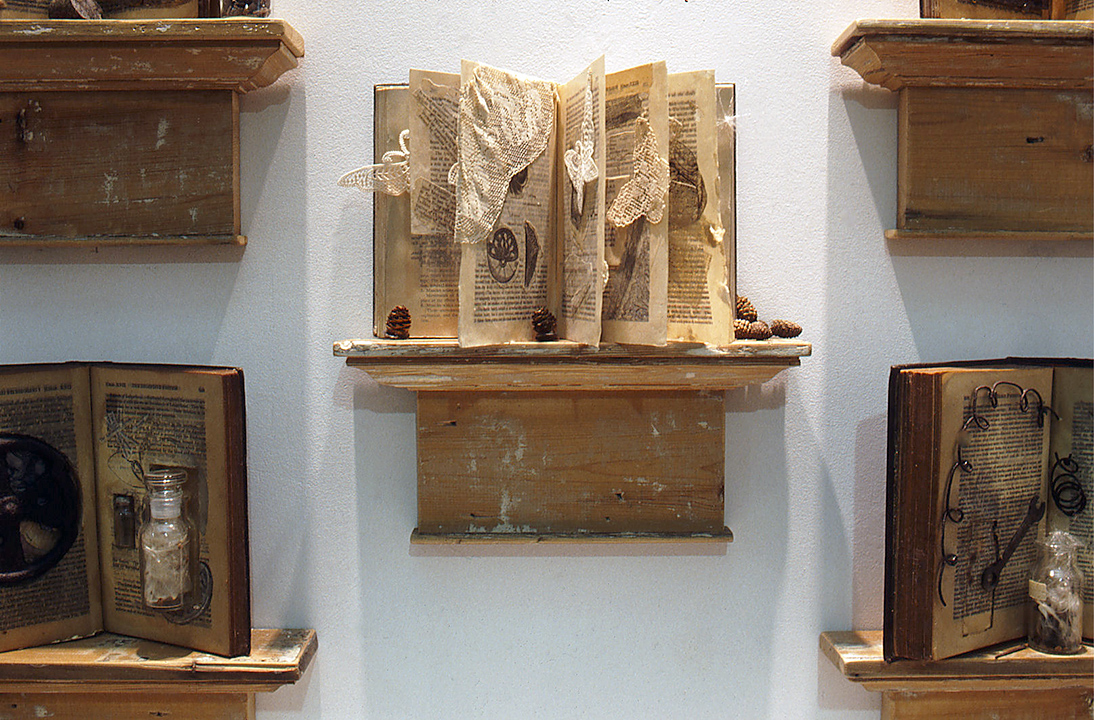 Ode to Grace
Anatomy text, beeswax, text excerpts, lace, iron rings, pinecones, wish bone
Collection Art Gallery of Peterborough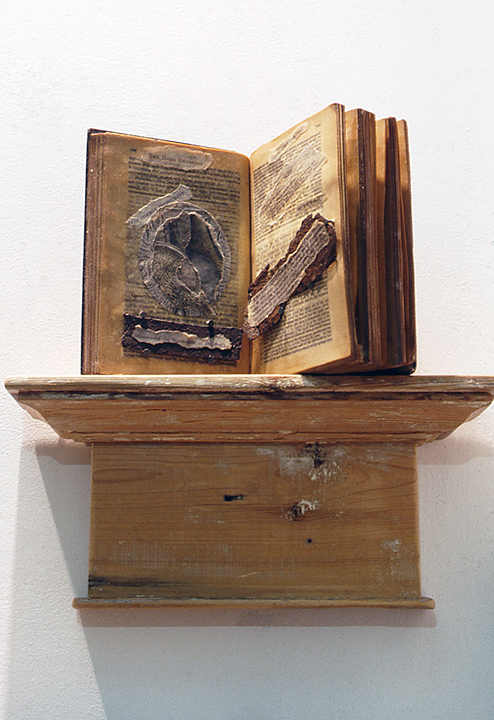 Ode to Spirit
Anatomy text, beeswax, text excerpts metal, tacks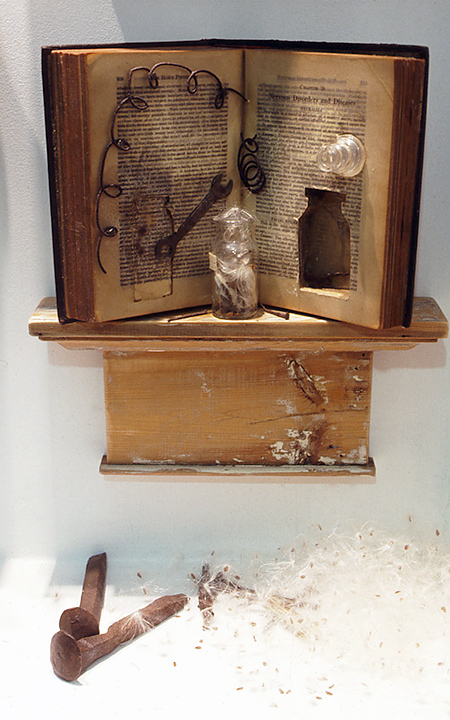 Ode to Serenity
Anatomy text, beeswax, text excerpts, wire, wrench, nails, tacks, milkweed seeds
Collection Art Gallery of Peterborough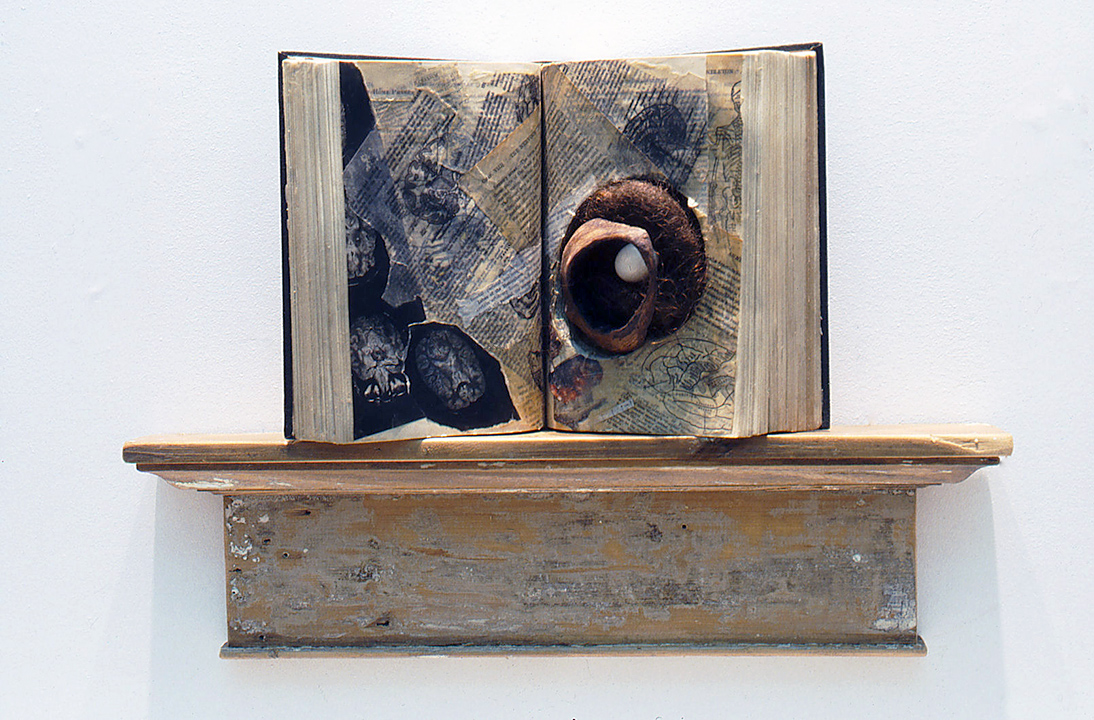 Ode to Soul
Anatomy text, beeswax, text excerpts, photographs, MRI image, hair, pigeon egg, burl wood knot, iron frame, stove part, clip
Private Collection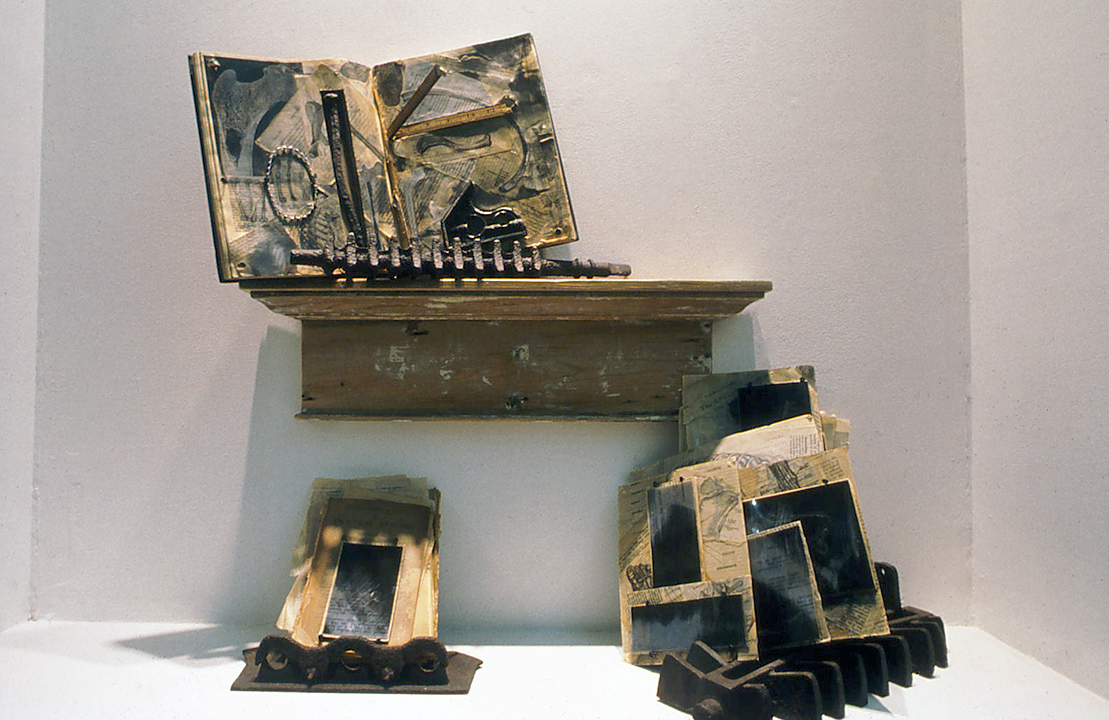 Ode to Strength
Anatomy text, beeswax, text excerpts, ruler, level, jaw brace, tacks, iron nail, iron clip, stove parts, anatomical drawings, x-rays, nails, hinges and railway spikes
Private Collection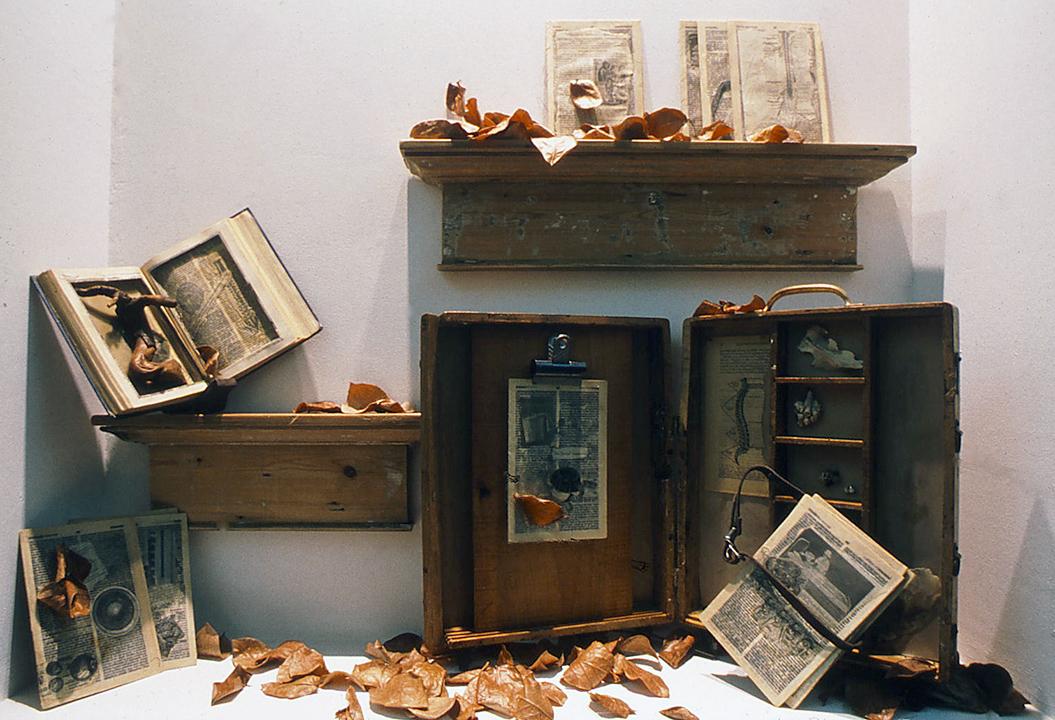 Ode to Epiphany
Anatomy text, beeswax, text excerpts, wood, leaves, tacks, iron clips, painter's box, wheels, brass handle, moose bones, ski binding, barnacles, bridgework, bulldog clip
Private Collection
Odes to Anatomies
2003
Eight altered anatomy texts, text excerpts, natural materials, found objects, shelves made from salvaged trim
Odes to Anatomies was inspired by insights into the body as carrier of memory. Each of the altered anatomy texts depicts a different individual's medical history: stroke and cancer survivors; a man living with diabetes; a young woman living with lupus, another with chronic pain—each ode addresses memory lost and pays tribute to the ways in which our bodies accommodate, "rewire" and rejuvenate.
Exhibition History:
Niagara Artists Company/Centre, St. Catharines, ON, 2003
A Space Gallery, Toronto, ON, 2004
Artsweek Peterborough, Peterborough ON, 2006
Visual Arts Centre of Clarington, Bowmanville, ON, 2009
Photo Credits: Sandy Nicholson
Scroll down for images and descriptions of all pieces in this Series.